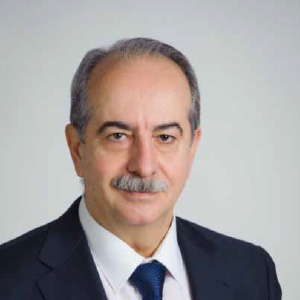 Antonio Couceiro Méndez
Member of the Board of Directors of Nueva Pescanova SL and member of the Corporate Responsibility and Governance Committee of the Board
---
Antonio Couceiro holds a Degree in Civil Engineering from the Universidad Politécnica de Madrid, a Degree in General Business Administration from the International Center of Education and Human Development (CINDE), in Business Planning and Administration from the Universidad Politécnica de Madrid and in Advanced Studies in Applied Economics from the Universidad de La Coruña.
He was the Minister of Industry and Trade of the Xunta (Regional Government of Galicia) between 1994 and 1999 and later became the President of the Port Authority of A Coruña until 2002.
He was the Director General of Begano, S.A. (Bebidas Gaseosas del Noroeste, S.A.), the bottling company of Coca-Cola in Galicia. He currently holds several positions, both public and private, being Senior Advisor in Norgestion, President of the Technological Institute of Galicia and President of the A Coruña Chamber of Commerce. In June 2016 he was appointed President of AFIGAL, S.G.R.
He has been a Member of the Board of Directors of Nueva Pescanova SL since his appointment in February 2016 and member of the Board's Corporate Responsibility and Governance Committee.