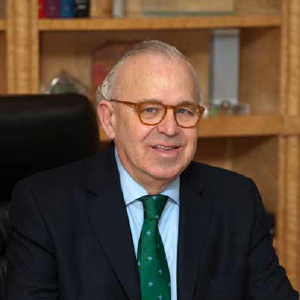 José Luis Sáenz de Miera Alonso
Member of the Board of Directors of Nueva Pescanova SL and Chairman of the Audit, Control and Finance Committee
---
During the last 22 years (from 1993 to 2015) of his professional life, he has worked in the cement industry. From early 1993 to March 2007, he worked in the Mexican multinational company Cemex, S.A. de C.V., where he held financial and global management positions in various companies of the group and in the parent company where, from 1998 to his retirement, he was a member of the Group's Executive Committee. During all those years he directed and participated, with the company's teams, in the purchase of cement companies in Europe, Middle East, Africa and Asia, to subsequently restructure and manage them.
From April 2007 to early 2013 he worked as an independent consultant for cement companies of Spain, the Middle East and Asia. From 2013 to early 2015 he was the president of Cementos Portland Valderrivas where he directed the reorganization and restructuring of the cement group belonging to FCC, a project that he completed at the end of 2014.
During the first 20 years of his professional life (1973 to 1993) he worked in the auditing and consulting firm KPMG Peat Marwick, where he actively participated in audit and consultancy work and held several positions in the management and development of the Firm in Spain. He was a partner of said firm for ten years.
He has been a member of the Board of Directors of Nueva Pescanova SL since February 2016 and is the president of its Audit, Control and Finance Committee.
José Luis Sáenz de Miera completed his baccalaureate studies with the Jesuit PP and holds a Degree in Economic Sciences from the Universidad Complutense de Madrid. During his time as an auditor he worked as a Chartered Accountant.