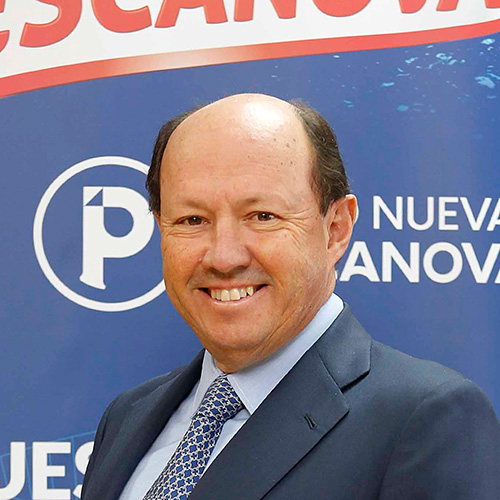 Mariano Riestra Mañeru
Member of the Board of Directors of Nueva Pescanova SL and of the Board's Audit, Control and Finance Committee
---
Mariano Riestra holds a Degree in Economic and Business Studies from the Universidad Complutense de Madrid.
He worked for Deutsche Bank in Frankfurt, Barcelona and Madrid, between 1982 and 1990. In 1991 he joined Commerzbank AG, where he spent a great part of his professional career. He worked as a branch manager in Barcelona and as the director general of the Spanish branches.
Between 2002 and 2005 he was a member of the Regional Council for Western Europe in the bank's headquarters in Frankfurt, while he was also a member of the Executive Committee of the Corporate & Investment Banking Division and the Credit Committee. He was subsequently appointed director general and country manager of Commerzbank AG in Spain.
Since February 2016 he has been a Member of the Board of Directors of Nueva Pescanova SL and of the Board's Audit, Control and Finance Committee.
Mariano Riestra has been a member of the Boards of Directors of Commerzbank International (Luxembourg), Commerzbank Nederland, Commerzbank Belgium and La Banca Intesa SPA (Milan). Furthermore, he was Vice-President and Member of the Governing Board of the German Chamber of Commerce for Spain and currently works as an independent consultant for the Board of Directors of Mercedes-Benz Financial Services España E.F.C., S.A.U.