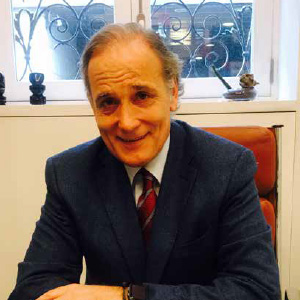 Ricard Iglesias Baciana
Member of the Board of Directors of Nueva Pescanova SL since February 2016 and of the Board's Audit, Control and Finance Committee
---
Ricard Iglesias holds a Degree and Master's Degree in Business Administration and Management from ESADE.
He has held various executive positions in national and international companies. After starting his career in Arthur Andersen, he worked for seven years in JP Morgan, where he became vice-president. He later joined Swiss Bank Corporation as the director general for Spain. He co-founded Inversiones Ibersuizas in 1989 and was its CEO from 1992 to 2000. From 2000 to 2002 he was the Executive Vice-President of Inova Capital, S.A. (Ibersuizas Group). From 2002 to 2007 he was a member of the board of directors and director general of Tavex Algodonera and in 2012 he returned to his position as the CEO of Inversiones Ibersuizas.
Ricard Iglesias joined the Board of Directors of Nueva Pescanova SL in February 2016 and is a member of the Board's Audit, Control and Finance Committee.
He was a member of the Board of Alumni of ESADE and several boards in publicly traded companies such as (Omsa Alimentación, Aceros y Forjas de Azkoitia (known now as Cie. Automotive) and Natraceutical. Moreover, he currently works as an advisor for several family offices, he is the president of FINIBA, a member of the Boards of Directors of EDM Holding and Tritón Capital, and a member of the Advisory Boards of Prinsatex and Inpelsa.