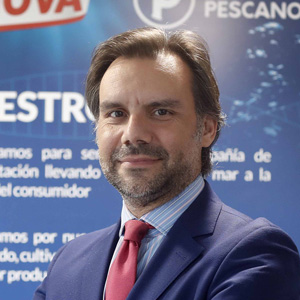 Marco Nieto Montero
Director
---
Marco Nieto holds a Degree in Business Administration of the University of Wales. He holds several Master's degrees in Stock Markets and Financial Derivatives of the FUE-UNED, in Administration and Management of International Businesses of the Escuela de Negocios Caixanova and a Specialized Master's in Philosophy degree in Business Organization of the University of Vigo.
Nieto Montero has followed his career in the banking sector where he has held different management positions. Thus, in 1999 he joined Caixanova's team, as markets and   financial analyst, in 2007 he was appointed Expansion Credit Risk Analysis Manager and in 2009 Credit Risk Analysis Manager. After the merger with Caixa Galicia in 2010, he became head of the of Credit Risk Control Department of Novacaixagalicia and, with the conversion into a bank in 2011 under the name NCG Banco, he was appointed Credit Risk Control and Monitoring Manager. Since 2014 he has been Credit Tracking Manager at ABANCA.
In addition, and representing ABANCA, he is a member of the Boards of Directors of Sociedad de Garantía Recíproca de las Provincias de Pontevedra y Ourense (SOGARPO), of Sociedad de Garantía Recíproca de las Provincias de Coruña y Lugo (AFIGAL), and the Venture Capital Company SODIGA SCR. In June 2019 he joined the Board of Directors of Nueva Pescanova SL as the representative of the member of the Board Corporación Empresarial y Financiera de Galicia SL.