Nutrition and Health Programme
For the Nueva Pescanova Group, nutrition stands as a fundamental pillar in today's society, where the quality of food and healthy lifestyle habits play key roles for the growth and maintenance of good health during all life stages. Our objective is to contribute positively to the well-being and health of everyone who is part of our value chain. That is why we have a firm commitment to nutrition in terms of our products, our people, and our partner communities.
Product
Our commitment is to supply the markets with nutritious, healthy, tasty, and innovative seafood produced responsibly. Principle 3 of our Sustainability Policy formalizes our commitment to nutrition and health through our products by establishing that: "Our products contribute positively to the health and well-being of our consumers". We have materialized this principle in the following 5 nutritional commitments: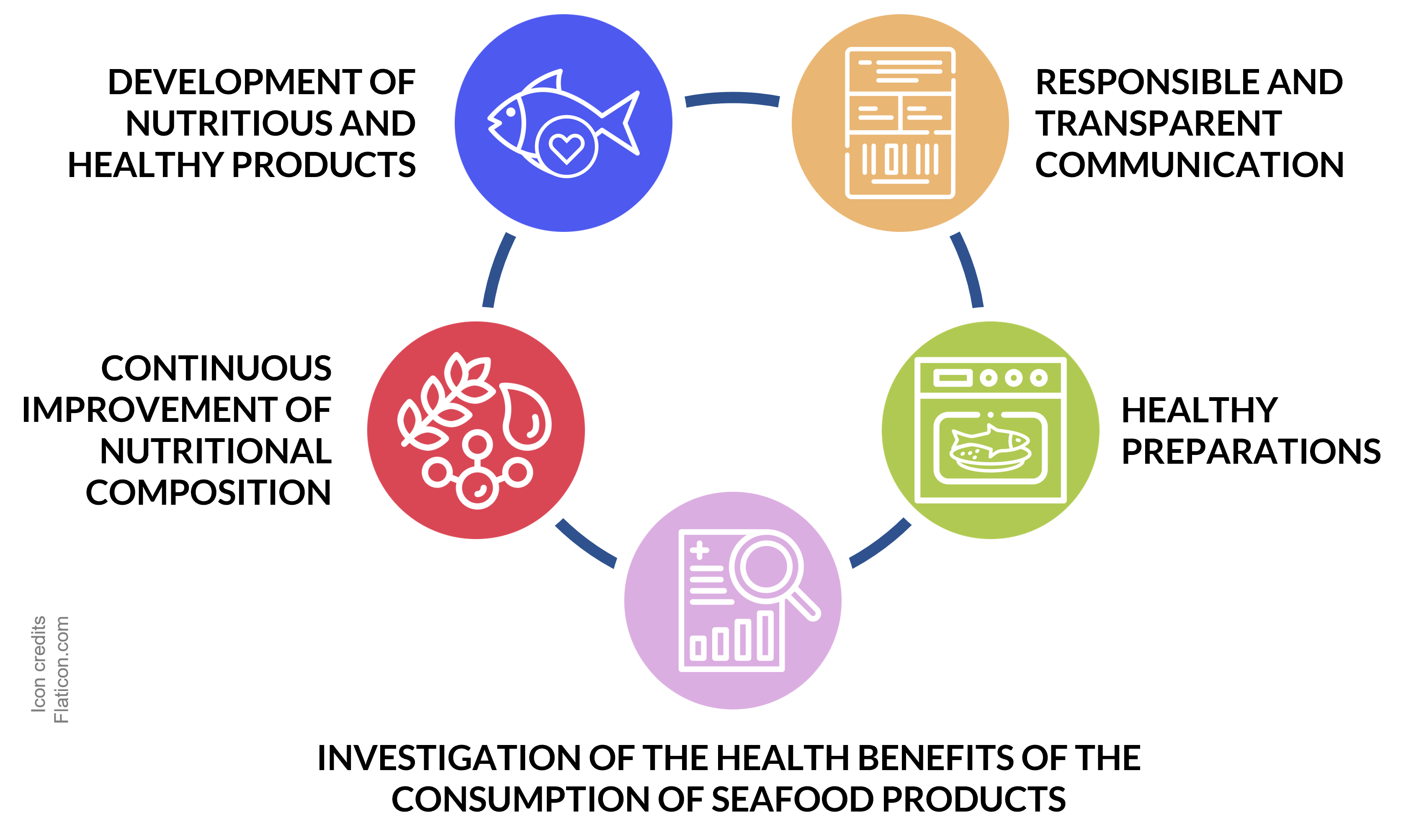 Each of these commitments is broken down into a series of principles, actions, and goals that can be checked in the detailed report on the Nutritional Commitment through Our Products.
Workforce nutrition
Our people are the main asset of our company and it is a commitment of the Group to guarantee the health and well-being of the workers by promoting a healthy work environment for all.
For this reason, we have implemented a Nutrition and Health Programme for Our People based on 4 commitments: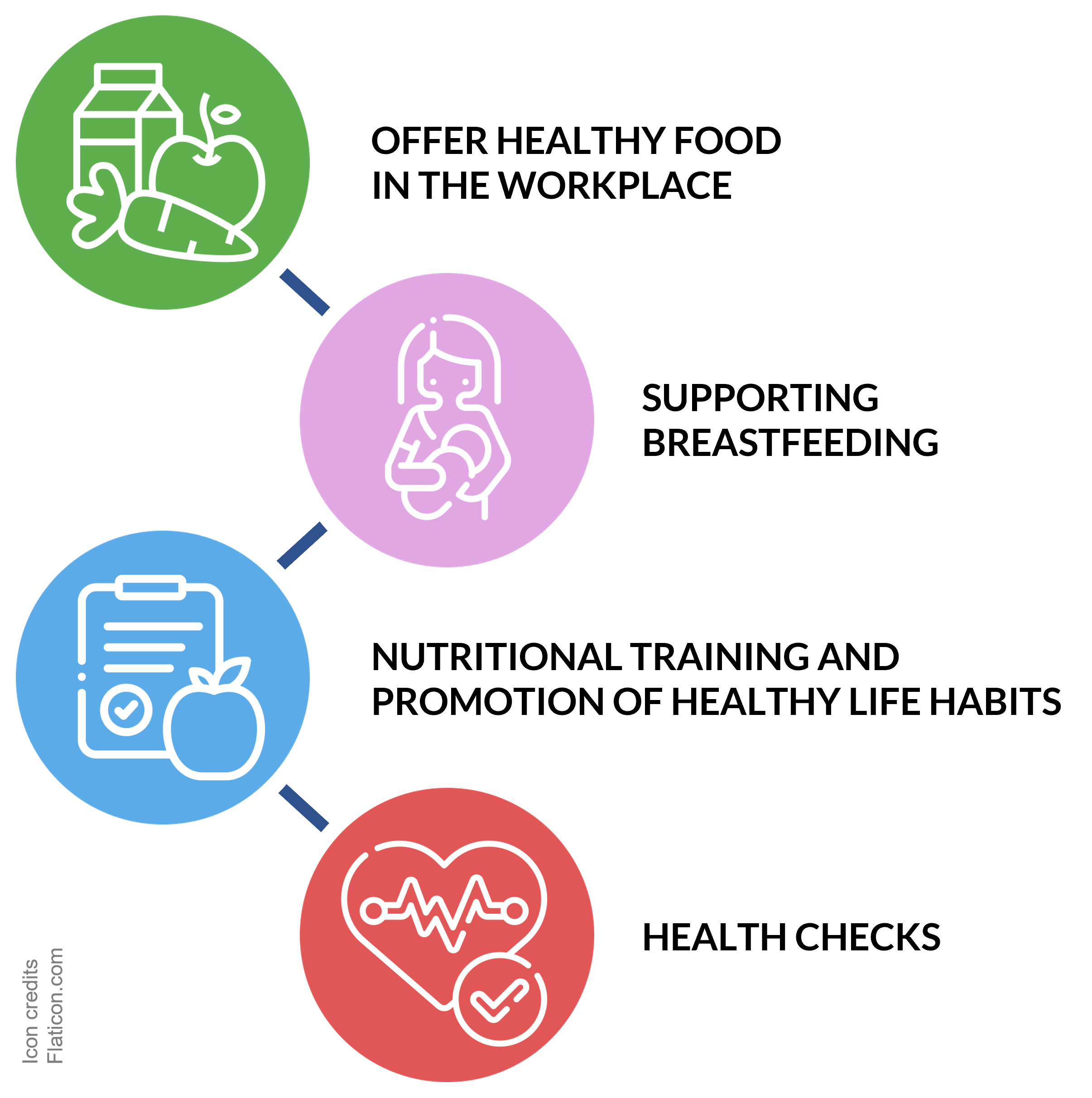 The Programme's goals, actions and progress can be found in the detailed report on the Nutritional Commitment to Our People.
Communities
The 4th principle of our Sustainability Policy establishes that "We contribute positively to the Quality of Life of the communities in which we live and work".
Contributing positively to the quality of life of our communities implies contributing to the improvement of their nutritional status and that is why we deliver our commitment to improve the quality of food among our partner communities, addressing food insecurity and malnutrition with a special focus on vulnerable groups of the population and workers in our supply chain.
The actions we develop in our communities can be found in the detailed report on the Nutritional Commitment to Our Communities.